No move in day is complete if you don't have your grand foyer chandelier installed! On June 23rd my clients somehow managed to move into their new home and throw a party for the LSU baseball game in the midst of multiple crews on site still finishing punch-list items. If that doesn't test someone's patience, I don't know what would! There were no less then 40 people at their house at any given moment. The energy was through the roof! And to add even more to the chaos of moving crews, friends, family, and construction workers running around, we had drones flying around the house to capture this crazy day! I can only imagine what my photographer Bak (https://www.bachimagery.com ) must have been thinking when I asked him to jump into the frenzy and start shooting. Bless his heart. We stayed on site for NINE hours capturing not only the move, but also the install of our custom designed chandelier fabricated by E. Kraemer Fine Metal and Woodwork! http://www.ekraemer.com
About a year ago Hoskin Home Builders and I began working with this family on the design of their new construction home. I started working with them from the get-go. I helped them with everything, from revising floor plans and lighting layouts to selecting exterior stucco colors, gutter styles, and door finishes. I also designed everything on the interior, from the cabinet and stone finishes, to the tile patterns and light fixture selections. I also had the pleasure of designing their pool layout and did 3D renderings to help them visualize the space! It's been very exciting to watch this project come to life. :-)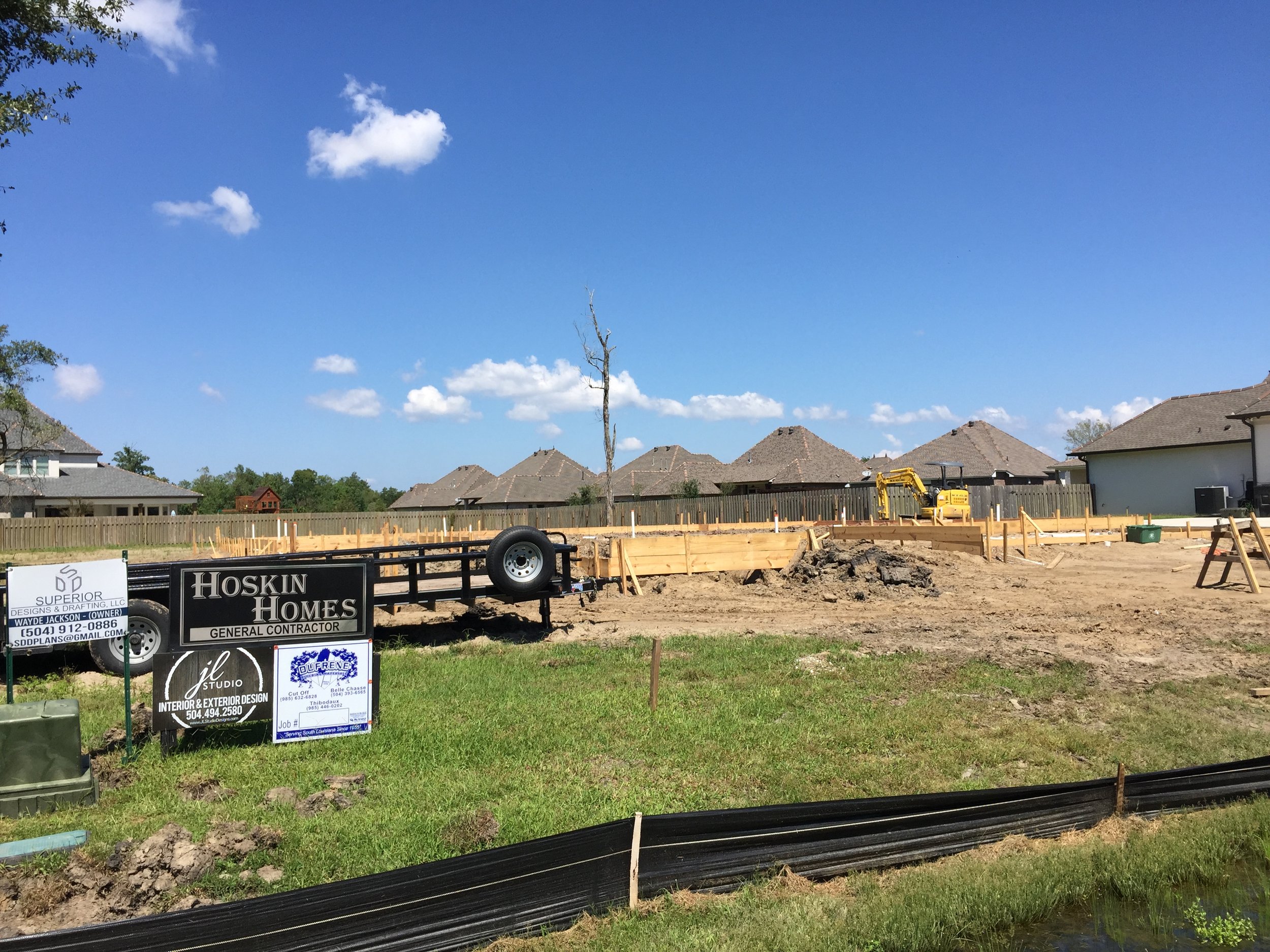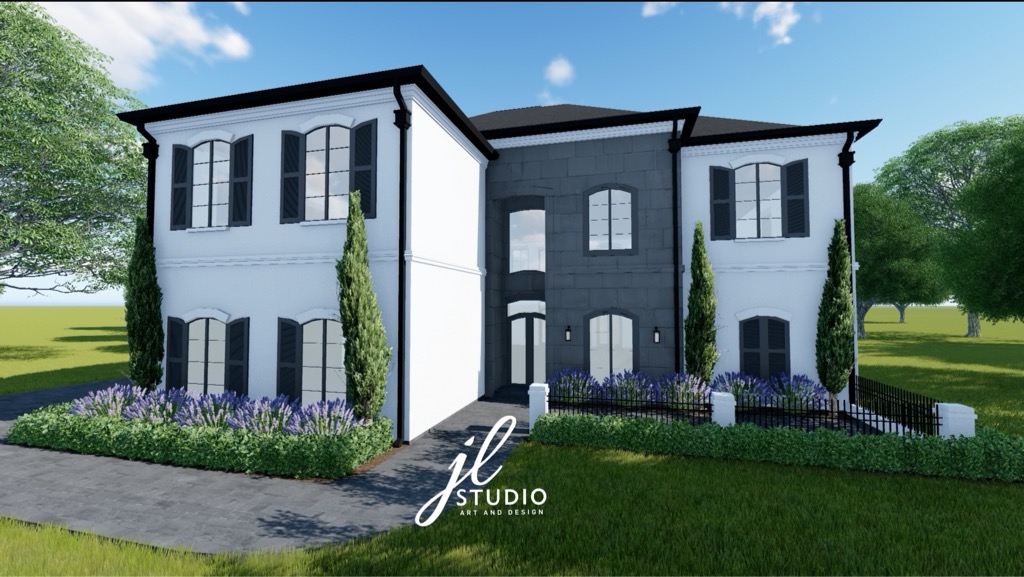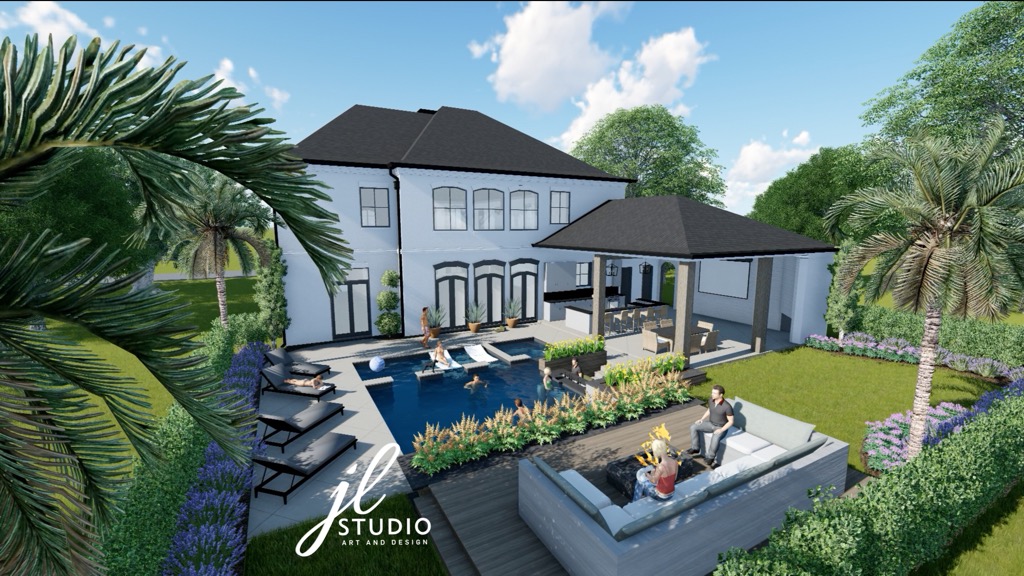 I remember from day 1 of the plans being complete, the homeowner told me she was really worried about what we would do for the foyer chandelier. She told me she was not into crystals and we agreed that the chandelier would need to be very long as it was going to be dropping from a two-story foyer. Not to mention it would be visible to the main street of the neighborhood! No pressure, right?! But I told her not to worry and that we would figure something out. :-) After weeks of no luck searching for foyer chandeliers, we decided to go the custom route. We knew we needed a fixture specifically made to compliment the space. I brought in my fabulous fine metal fabricators, E. Kraemer, to get the job done!
We began the design on April 1st and after a couple site visits, several shop meetings, and a series of 3d computer generated models, we were ready to begin production with http://www.ekraemer.com. The fixture was made with mixed metals to give the client the industrial-modern vibe that she wanted. We decided on a finished length of nearly 12 feet long to ensure that the fixture would be seen in both the upper and lower window when looking at it from the street. Even though this beast of a fixture was 11.5' long and 3.5' wide, it was engineered to weigh only 350lbs. That's pretty remarkable considering how rock solid this mammoth looks hanging in the space! Needless to say, after thoughtful ceiling reinforcement and 9 hours of install, we managed to complete this light fixture project at a level that exceeded my expectations. I couldn't be happier with the outcome and I'm so pleased that my clients love it too!
After the install, the homeowners kindly offered us some much-needed drinks! Friends and family gathered around their brand new massive kitchen island as we popped bottles and toasted to a successful move in/install day!
I couldn't be happier for this family and I'm so excited for them to start a new life chapter in their brand new home! CHEERS!!